Entrance Exams in India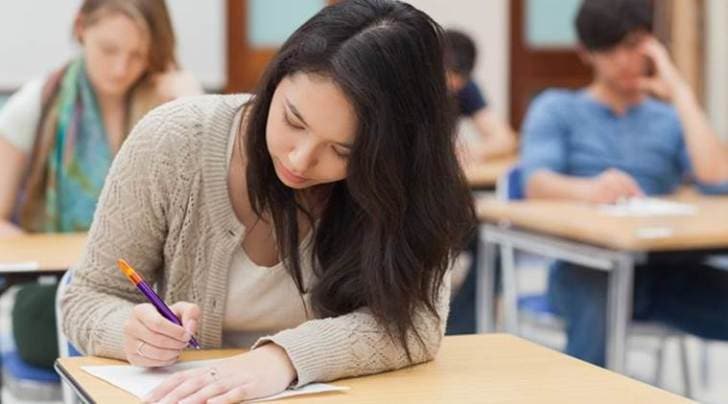 Entrance Exams in India Introduction:
In India, every grown-up child and their parents will have sleepless nights because they don't have an idea to choose the best career and how to get the best institution ensuring a bright future and also, who to prepare for entrance exams. Also, in every student education, life entrance exam plays a crucial role in their further education life.
Scope of Entrance Exams in India:
Therefore, the Entrance examination is an exam that educational institutes or universities conduct to select prospective students for admission. Also, entrance exam may take at any stage of educational career from primary to tertiary stage.
Likewise, the educational institute conducts this entrance exam to asses the student's knowledge, sharpness, ability to understand, grasping power. Therefore, every examination authority follows a definite pattern in conducting entrance exam. Also, Aptitude, logical and reasoning, and communication can analyze through entrance exam.
Categories of Entrance exams in India:
In India, there is a number of entrance exam for various courses that offered by universities or institutes and also, for every field entrance exam are different.
Engineering Entrance Exams:
Joint Entrance Examination Main [JEE Main]

Birla Institute of Technology and Science Admission Test [BITSAT]

Uttar Pradesh State Entrance Examination [UPSEE]

Lovely Professional University National Entrance and Scholarship Test [LPUNEST]
Medical Entrance Exam:
National Eligibility cum Entrance Test (NEET)

Christan Medical College (CMC-Vellore)

National Institute of Pharmaceutical Education and Research Joint Entrance Exam (NIPER)

Jawaharlal Institute of Postgraduate Medical Education & Research (JIPMER)

MANIPAL (MBBS)

All India Institute of Medical Sciences MBBS Exam (AIIMS)

Consortium of Medical Engineering and Dental Colleges of Karnataka -Medicine (COMEDK)
Management Entrance exams:
Common Entrance Test [CAT]

Maharastra Common Entrance Test [MAH CET]

Graduate Managment Aptitude Test [GMAT]
Design Entrance Exam:
Unitedworld Institute of Design Aptitude Tes (UID)

All India Entrance Examination for Design (AIEED)

Undergraduate Common Entrance Exam for Design (UCEED)

National Institute of Fashion Technology (NIFT)
LAW Entrance Exam:
All India Bar Examination (AIBA)

All India Law Entrance Test (AILET)

Common Law Admission Test (CLAT)

Andhra Pradesh Law Common Entrance Test (AP LAWCET)

Telangana State Law Common Entrance Test (TS LAWCET)
Banking and Finance Entrance Exam: 
Chartered Accountant Common Proficiency Test (CA CPT)

State Bank of India Specialist Cadre Officers (SBI SO)

Institute of Banking Personnel Selection Regional Rural Banks (IBPS RRB)

Institute of Banking Personnel Selection Clerical Cadre (IBPS Clerk)
Pharmacy Entrance Exam:
Graduate Pharmacy Aptitude Test (GPAT)

West Bengal Joint Entrance Examination Pharmacy (WBJEE) Pharmacy

Uttar Pradesh State Entrance Examination Pharmacy (UPSEE)
Hotel Management Entrance Exam: 
UGAT-AIMA Hotel Management

Indraprastha University Common Entrance Test Hotel Management
Computer Application Entrance Exam:
VIT MCA Entrance Examination [VITEEE MCA]

Tamil Nadu Common Entrance Test MCA [TANCET MCA]

Uttarakhand State Entrance Examination MCA [UKSEE MCA]